Saskatoon Kitchen Renovations
Quality Kitchen Remodeling in Saskatoon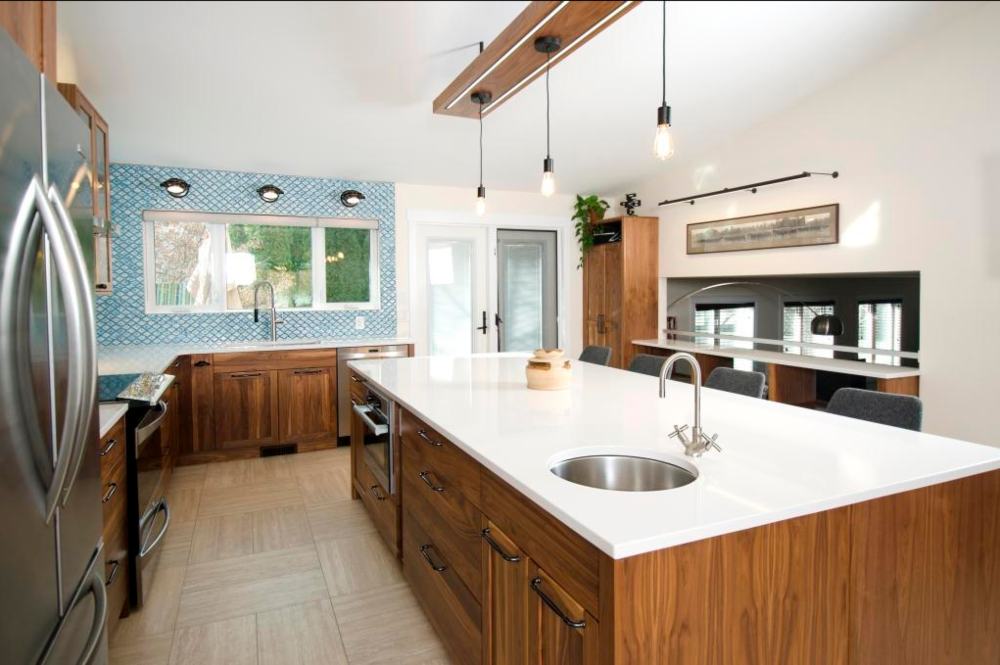 The kitchen is usually the center of every household. It's where families come together to share meals and quality time. Whether you're a passionate cook who wants a top-notch kitchen or you're someone looking for a polished design that complements the rest of your house, Centennial Kitchen & Bath can handle the renovation you're looking for. We've been around since 1967, and we've won numerous awards and accolades in our field.
Our Saskatoon kitchen renovation craftsmen take pride in the job they do and we try our best to make renovations as seamless as possible for every customer. When you're ready to move forward, we'll be here to get you started! Take a look at our client reviews and see we families in Saskatoon trust us with all of their kitchen renovations.
Don't hesitate to call our office today with any questions you have regarding our kitchen renovations in Saskatoon.
Benefits of Kitchen Renovations
Renovating your home's kitchen can offer you and your family a number of great benefits. Not only can it enhance your kitchen's plumbing, and provide you with the kitchen of your dreams, but it can also add tremendous value to your home.
Some of the benefits that come with a kitchen renovation include the following:
Cleans and declutters your space
Can add storage space in your kitchen
Improves sustainability
Adds safety to your kitchen
Increases comfort for you and your family
Increases the value of your home, so that you can sell it faster and at a higher price
Can save you money on your energy bill by improving lighting and increasing efficiency
If you are interested in learning more about the benefits that come with renovating your kitchen, don't hesitate to reach out to us! Our kitchen renovations team is available to answer all of your questions.
Trust Our Team With All Your Kitchen Renovation Services
As a locally-owned company, we take pride in providing superior service to Saskatoon and the surrounding areas. For over 50 years, we've aimed to simplify the kitchen renovation process so that our customers are left satisfied with our design and service.
You Can Expect The Following When You Work With Our Team:
Technicians who respect your home
Fair pricing with no surprise fees
A one-year warranty on renovations
Different financing options to make payment easier on you
Pleasant client-experience
Designers who accommodate your schedule
Technicians who do not sub-contract jobs
If you're looking for professional kitchen designers who are talented but also client-focused, you've found the right company. Our goal is to provide every customer with a high-quality renovation they're happy with. Let's get started!
Reach us today if you're looking for a professional Saskatoon kitchen renovation. We offer financing options and upfront pricing; call us now at (306) 700-3277!
Guiding You Through the Renovation Process
3 Steps to Make Home Renovations Easier
Communication with Shannon was beyond my expectations, and the installers were very professional and friendly.

- Wendy

The workers were always on time, willing to accommodate my schedule, friendly, and knew their jobs like the back of their hand.

- Lisa S.

Friendly and courteous.

- Gwellar

The team was professional in how they presented themselves and took great pride in their different trades.

- C. David

We are incredibly pleased with our recent home remodel.

- Judy E.